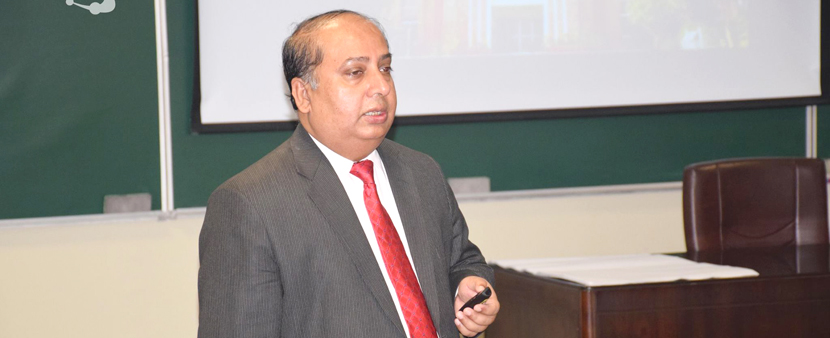 Mr Khand has twenty five (25) years of teaching and administration experience at university level. Before joining the Sukkur IBA in the year 2001, Mr. Khand worked at the Mehran University College of Engineering and Technology, Nawabshah, Quaid-E-Awam University Engineering Sciences and Technology, Nawabshah and at Siemens Pakistan Limited Karachi.
Mr. Khand is pursuing PhD in higher education management from University of Liverpool, UK in higher education managment. Mr. Khand holds the degree of MSc Software Development from University of Huddersfield, UK and Bachelor of Engineering (Electrical Engineering) from Mehran University of Engineering and Technology, Jamshoro.
He is the Project Coordinator of PeopleSoft Campus Management Solution (CMS), Human Capital Management (HCM) and Financials and Supply Chain Management (FSCM), LMS, Library Management Software and ICT services at Sukkur IBA. He is a member of various professional organizations like IEEE, ACM & PEC. He has been associated with Sukkur BA since last 15 years. His research interest are "Use of ICT in higher education governance".